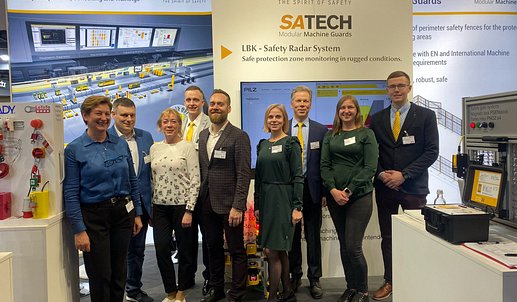 PILZ industrial safety solutions
Are you planning to visit?
Visit us at the exhibition, which will take place on 11.30 - 12.2, 2022. In Riga, at the Kipsala Exhibition Hall
The topic of the Boplalit stand is the safety of industrial equipment
• Get tips on how to solve your safety problems
• Learn about safety innovations in industrial equipment
• Find all versions of modular safety fences live.
• You will meet not only BOPLALIT, but also SATECH and PILZ representatives.
• You will see new safety radar in action.
You will find at our stand:
BOPLALIT will be in Tech Industry 2023